Services
Managing Outdoor Sports Projects
Outdoor sports projects
We are capable of managing outdoor sports projects in a comprehensive way and we accumulate experience and resources that allow us to develop them from the perspective of all the actors involved: athletes, public, brands and local promoters.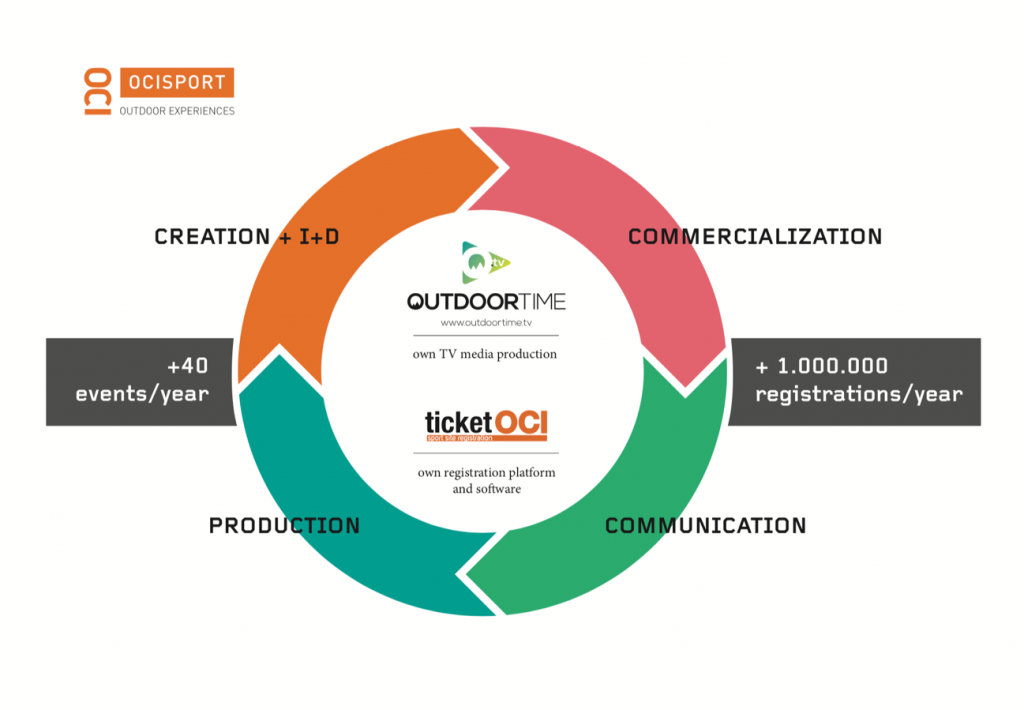 Project Creation
We are up to date, attentive to new trends and we like to innovate and respond to the needs of athletes, the market and the territories. We like to dream, imagine and design scenarios and activities that contribute to harnessing the ability of sport to transform our society.
Production
We are capable of doing almost everything. We design, plan and produce events of any size and we like to take care of every last detail in the management of resources, time and the environment. We produce in a comprehensive and autonomous way most of our productions.
Communication Management
Aware of the importance of the communicative dimension of everything that happens in our environment, we have our own communication agency: OUTDOOR TIME. We are specialists in the generation of digital content, the relationship with the media and audiovisual production.
Marketing and Commercialisation
We work for brands and Institutions that are committed to outdoor sports as activities that allow them to get closer to their clients and energize territories. Opportunities to increase sales and position brands that also materialize in exhibition, activation and sale spaces.